Enjoy a little recreation
Natural light pours through the Game House's high pitched ceiling via six large sky lights as well as the 12 windows that line the walls illuminating 1,500 square feet of game space. The house, which measures 60 feet x 25 feet, has a basketball hoop at one end and a wall built for tennis or hardball practice on the other.
Styled like a beautiful barn, the Game House is great for letting kids loose to take the edge off or for hardcore workouts. This space can accommodate sprint training, indoor soccer scrimmages, a half-court basketball game, tennis or lacrosse practice, badminton, family dodgeball, tag and more. Yogis will prefer the terrace overlooking Frenchman Bay, but should the weather not cooperate, the Game House offers a quiet space with room for plenty of yoga mats.
The Game House is a great asset for any group staying at the Sol's Cliff House: family reunions, yoga and corporate retreats, a destination for team and relationship building, weddings and rehearsal dinners, artists groups, avid hikers, getaway for friends and boot camp aficionados.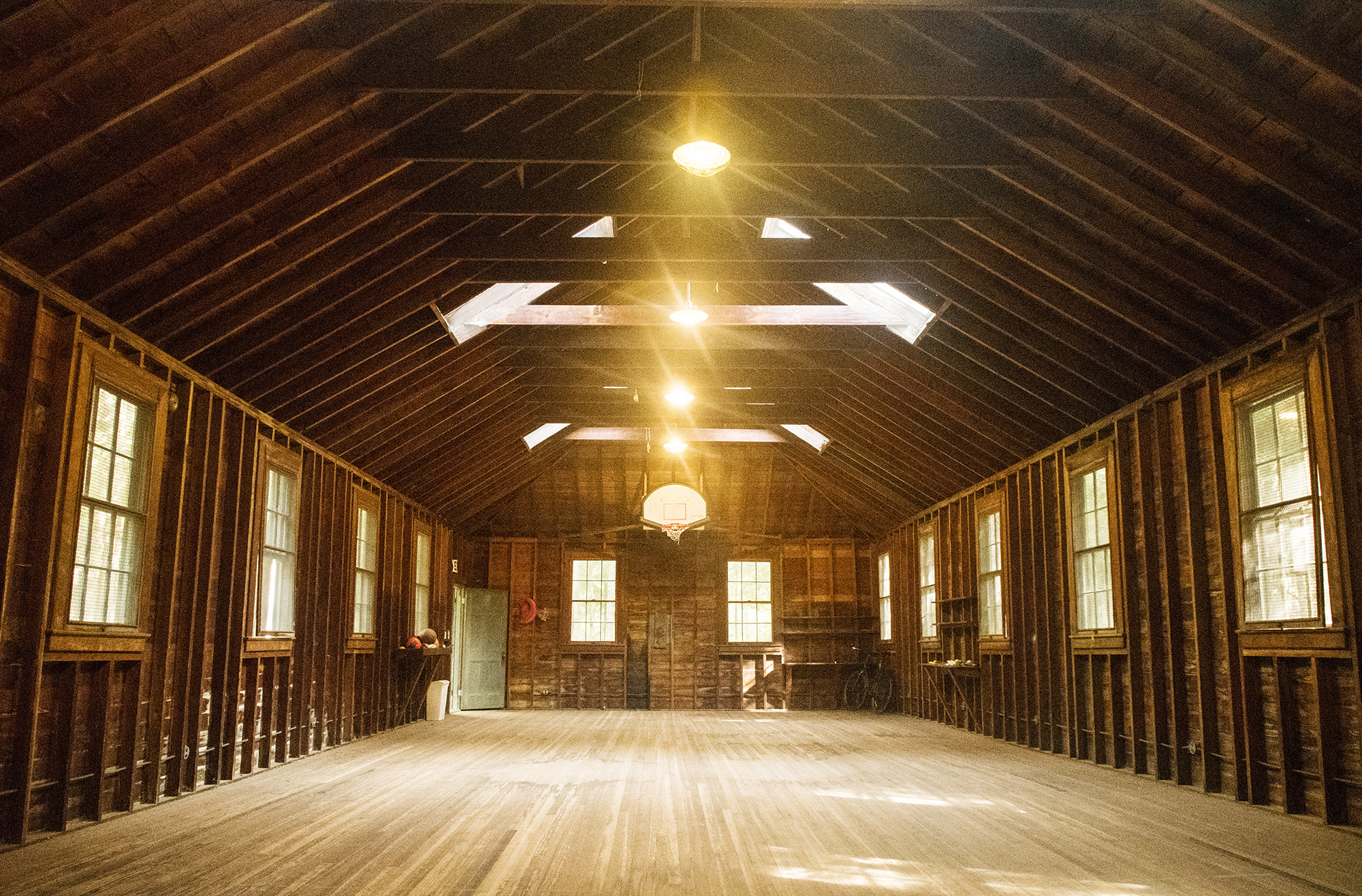 Video Tour
Play like it's Los Angeles 2028
Basketball
Perfect your free throw or enjoy a half court basketball game.
Tennis
Practice your shots on the tennis wall.
Tag
This is the perfect place to let the kids loose to burn some energy.
Dodgeball
Nothing says party like a good old game of dodgeball, and in this space, you can play all day.
Cross Train
Boot Camp anyone? Plenty of room for even the most hardcore athletes to maintain their regimen.
Yoga
Practice with the whole family.
Badminton
Get the whole family involved with a badminton game.
Soccer
The perfect place for indoor soccer.